Silvia has been in the fitness industry for over 10 years, helping people with a friendly and motivational approach, to effectively achieve their goals. She has helped numerous clients to change their physiques, improve posture and self-esteem by giving inspirational fitness solution that suit each individual's lifestyle.Silvia can also help eliminate limited decisions and unwanted eating habits via NLP and Hypnoses .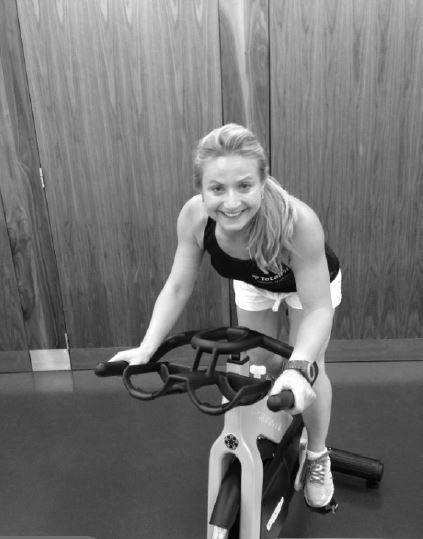 Why I work in fitness:
Fitness and well being were part of my life style since my teenage years and working as a Personal Fitness coach is very rewarding. Helping my clients understand the importance of exercise and healthy balanced diet.
Education:
Silvia received her fine art degree in 1982 in Chelsea Collage of art and design, than she gained her CYMC Level 3 Personal Training qualification 2010.
In 2016 Silvia qualified in Sport Neuro Linguistic Programming, Time Line Therapy and Hypnotherapy for sports.
CYMCA Level 3 Personal training
CYMCA Level 2 gym instructor
CYMCA abs and Core Stability
Aqua and water workout
Les Mills Body Attack / Body Pump
Spin
Approved Master Time Line Therapy Institute
American Board of Hypnotherapy
Certified Practitioner in science of Neuro Linguistic Programming for sport.
CRASH DIET, PILLS, STARVATION – IS NOT A HEALTHY WAY TO PERMANENT WEIGHT LOSS!
GIVING YOUR BODY NUTRIENT–RICH FOOD AND CORRECT EXERCISE PROGRAMM TO INCREASE YOUR METABOLISM IS THE MOST EFFECTIVE WAY TO LONG-TERM WEIGHT LOSS!
Silvia Bird motto
The World health Organisation believes that more than 60% of the global population is not sufficiently active , in fact the world's 4th biggest killer is inactivity! Therefor Exercise at any age, for any gender, within all cultures and ethnicities , within any abilities , can protect you against chronic heart problems. Exercise works by regulating and maintaining weight and improve the body's use of insulin.
Just like the experiment we did in the first grade. One plant gets water and the second gets sun. The plant that survives will be the one gets water and sunshine. It's a same with exercise system. Two components work in tandem, right eating plan and correct training programme will get us permanent results.